Annette decided to have her family session in home, relaxed and with everyone in their jammies. I heart jammies!!!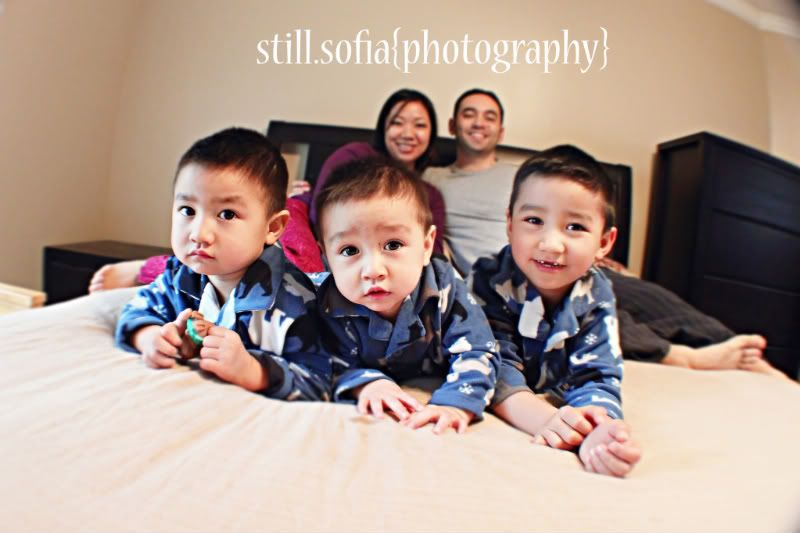 Their family is so much fun! One of the boys had a toy in his hand, you know, the ones that come in the child's meals from the fast food haunts. It made the same noise over and over and over again, the boys just loved it...which in turned made us all laugh.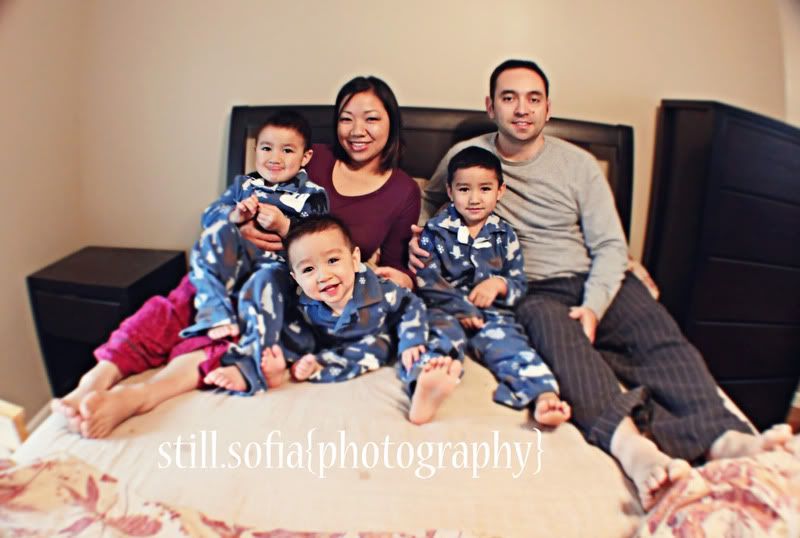 Three boys under the age of four is a handful but Javier and Annette still manage to stay connected. I loved how this picture represents that sometimes life is crazy, busy and demanding but through it all, we still have to keep our prespective on what's most important.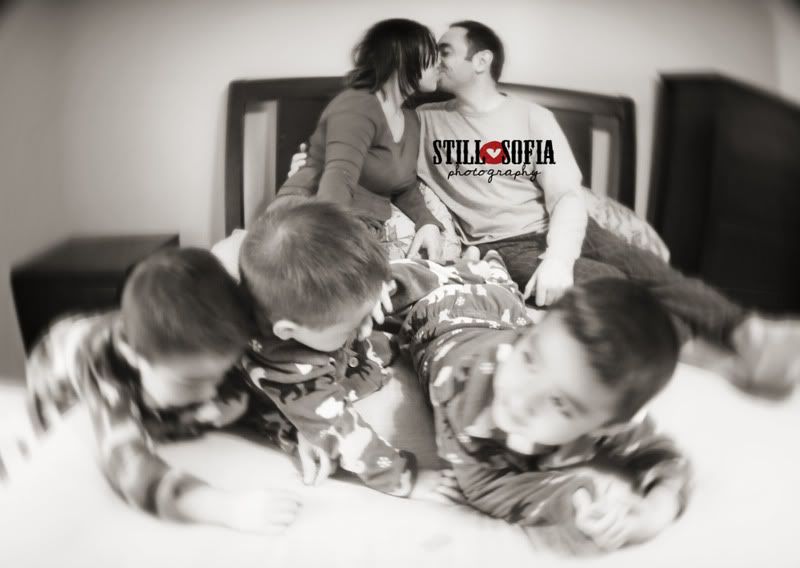 I brought each of the boys a huge lolli pop. They were thrilled... CANDY!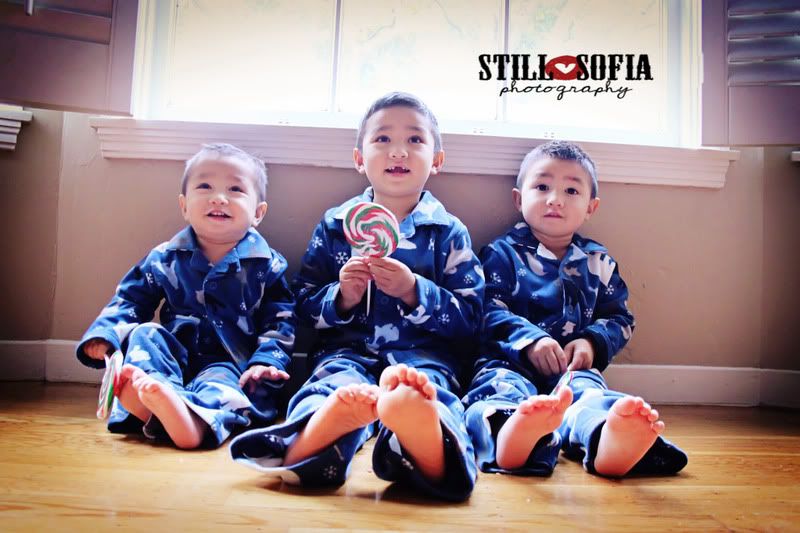 I heart their piggies! It doesn't take long for these little childrens size fives to become a 10 1/2 mens.
J his eyes get me every time I see this picture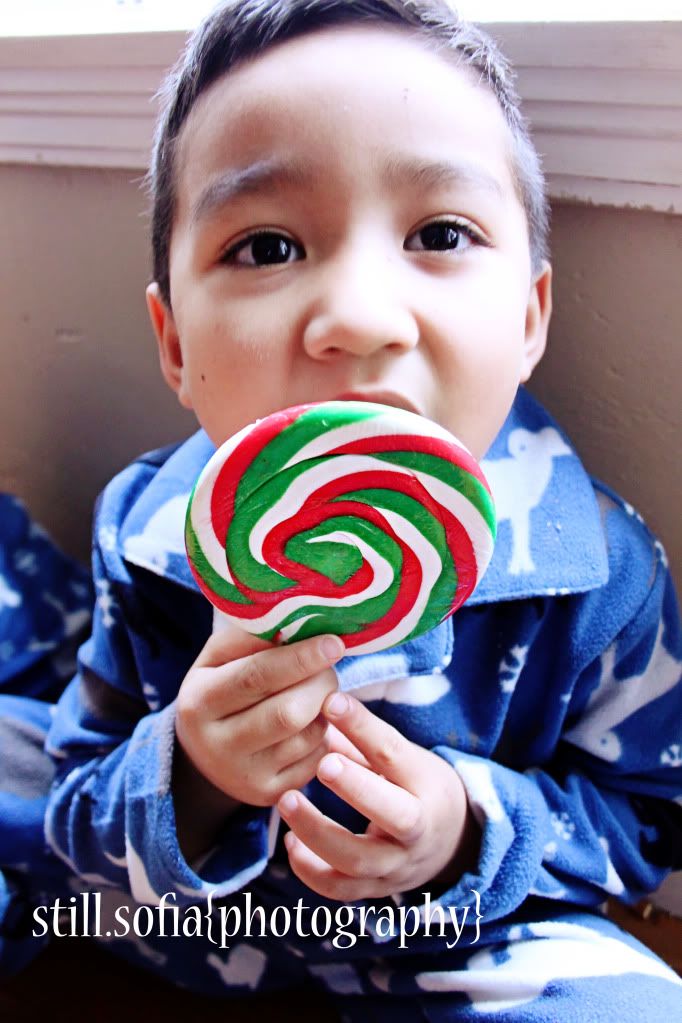 M so serious
X
I broke his lolli early on in the session, ugh!!! Mama gave him a piece of the broken one and he was happy. I thought it would be better to have his picture with an entire lolli pop rather than the broken piece he had been sucking on all session. He did not like this idea at all and began to cry...so we gave him back his broken piece. As you can see, he still has tears in his eyes but still so cute.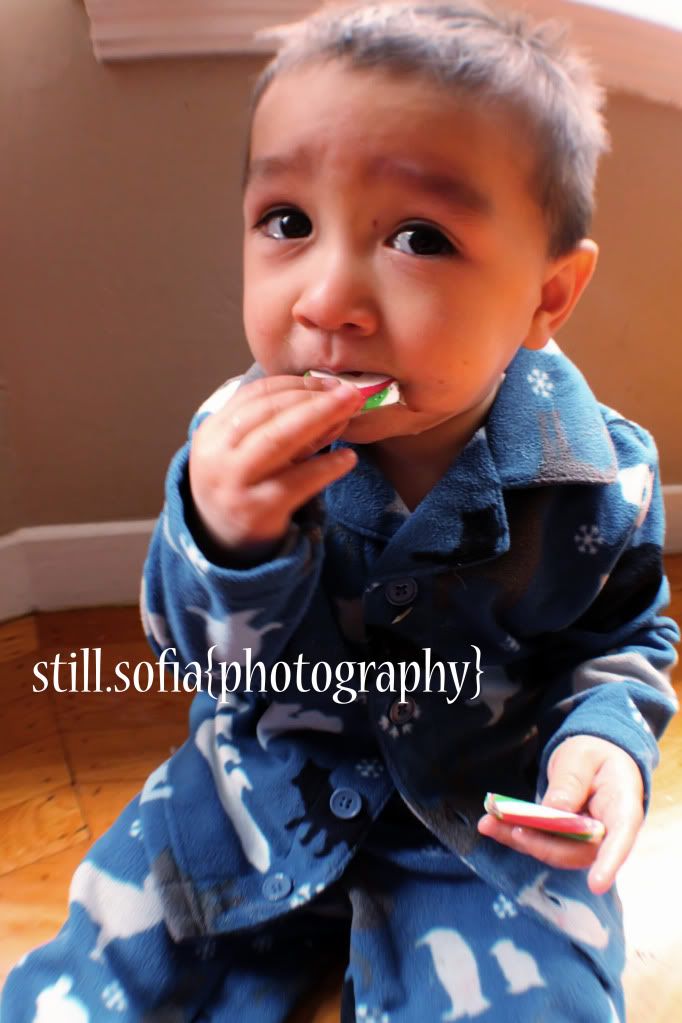 Sweets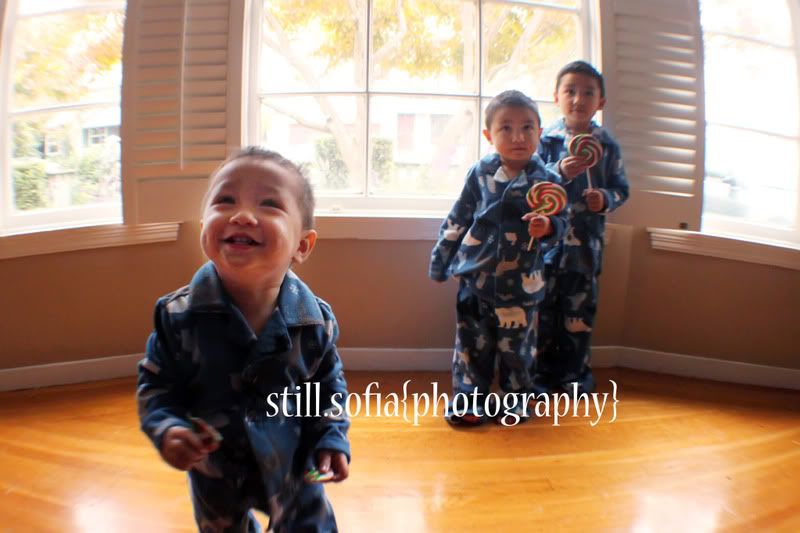 It was raining that day, the boys just stared out the window for the longest time. This is my favorite picture of the session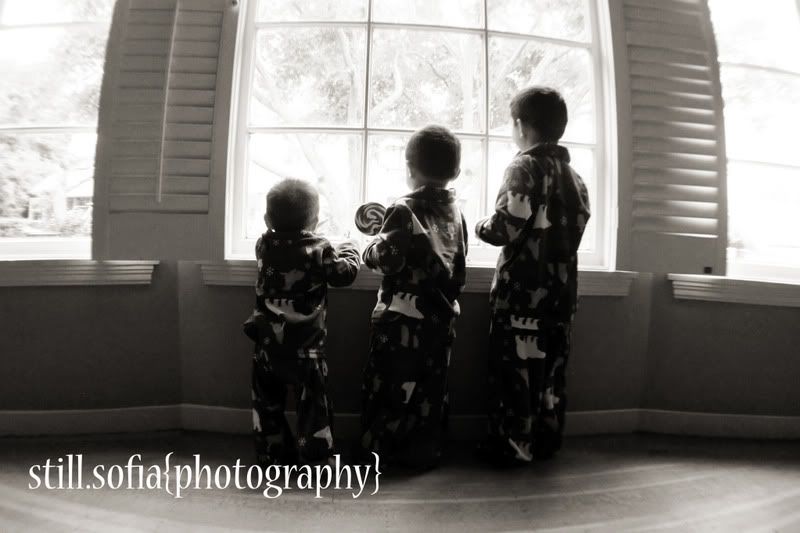 May Javier and Annette continue to keep each other's needs a priority. May they stay strong as they raise these beautiful boys. Most of all, may God always bless their sweet family!